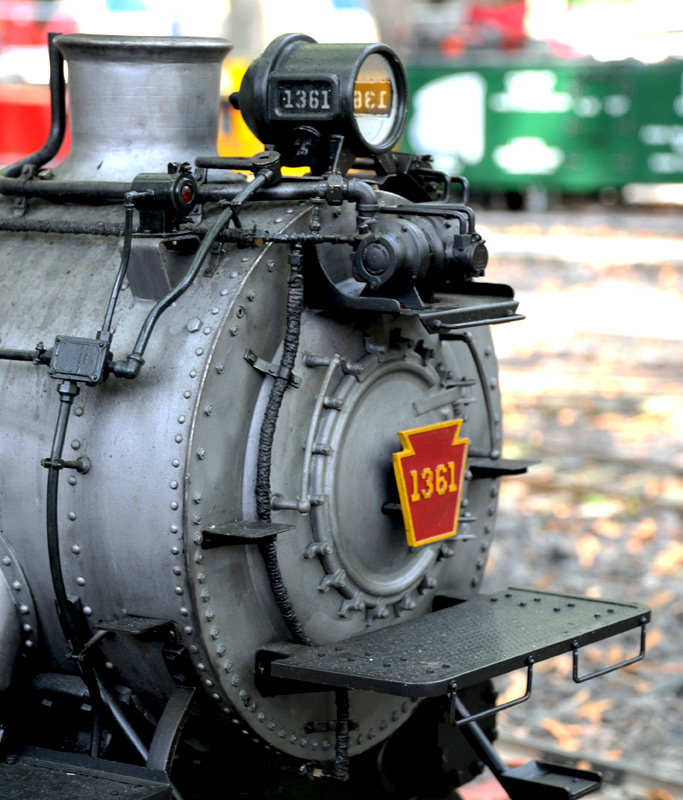 The Pennsylvania Live Steamers, Inc. was established in 1946 as an all volunteer organization dedicated to the preservation of the nation's rich mechanical and engineering heritage. We are incorporated as a 501(c)3 non-profit organization.
Our purpose is to formulate and carry out plans for the construction and operation of a live steam railroad and to foster a sprit of cooperation among live steam railroaders.
We are a group of people who enjoy trains and railroading. Our members operate various scales of miniature railway equipment, with one-eight scale, one-twelfth scale and gauge-one being the most prevalent.
Some of our members own locomotives and/or cars. However, owning equipment is not a requirement for membership.
Our 5-acre club site has 3,200 feet of 1½″ scale (7¼″ gauge), 3,000 feet of 1″ scale (4¾″ gauge), an 800-foot multi-gauge loop and a 219-foot dual-tracked Gauge-1 loop. There are multiple unloading facilities as well as handicapped facilities for our members and visitors.